24 Hr Qi Flow Though the Channels
This cycle is known as the Horary cycle. As the Qi makes its way through the meridians, each meridian in turn, with its associated organ, has a two-hour period during which it is at maximum energy. The Horary Effect is recognizable by measurable increases of Qi within an organ system and meridian during its time of maximum energy.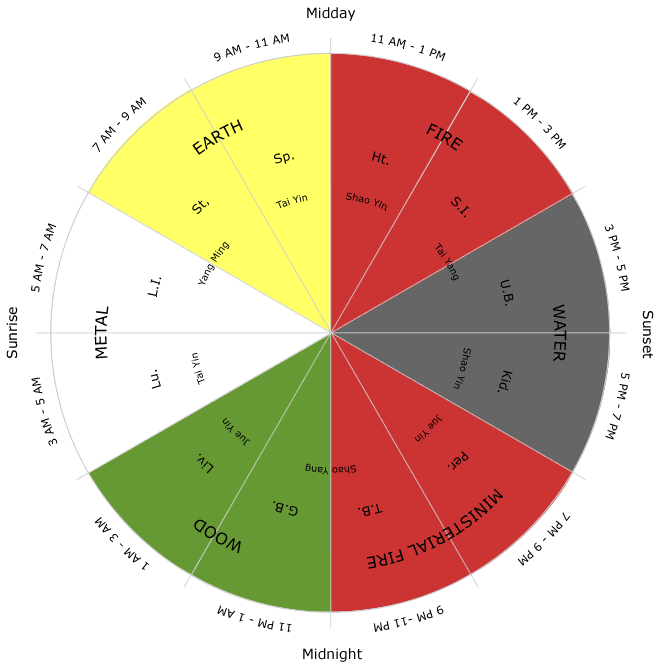 If you found this page interesting, please share it!